The Science
Herbalife Nutrition employs more than 300 scientists and 36 PhDs to ensure customers enjoy the highest quality. Herbalife Nutrition is committed to setting the standard by which all nutrition companies are measured. We are advancing the science of nutrition through research conducted around the world. Since 2003, we've increased our research and development expenditures dramatically to advance the product-development process.
The Herbalife Nutrition Institute
The Herbalife Nutrition Institute, made up of leading experts around the world, is tasked with promoting excellence in the field of nutrition through research and education.
Herbalife Nutrition also supports clinical research at major universities to provide scientific support for our products in countries around the world.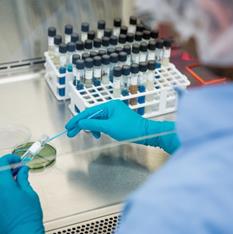 The Science Behind The Product
To drive research and development, our Herbalife Nutrition Advisory Board – comprising more than 25 leading experts around the world – educates and trains Herbalife Nutrition Members about the science behind the products as well as key nutrition concepts.
Herbalife Nutrition - From Seed To Feed