About Herbalife Nutrition
Why Herbalife Nutrition
A global leader in meal replacements, nutritional supplements and skin care products. Every day, more than 4 million Herbalife Nutrition shakes are consumed around the world.
Our Principles
We reach our customers through a network of distributors – our Herbalife Nutrition Independent Members. They are committed to making a difference in their customers' lives. The Herbalife Nutrition independent distributor network brings our products into communities, making them readily accessible to our customers.

Our Why
Making the world healthier and happier

Our What
To create inspiring results for better life

Our How
Through purpose-driven distributors who are our difference

Our Values
We always do what's right.
We work together.
We build it better.
Herbalife Nutrition At A Glance
Today, Herbalife Nutrition operates in more than 90 countries with over 8,000 employees around the world. The Herbalife Nutrition core philosophy of providing access to personalised nutrition to millions of people around the globe is even more relevant today than it was when the company was founded in 1980.
| | |
| --- | --- |
| | Founded in Los Angeles |
| | Countries across the Globe |
| | Employees worldwide |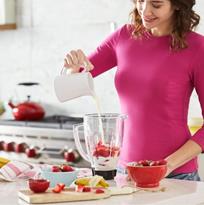 The person-to-person, high-touch experience our wellness coaches provide is critical to our purpose. It goes beyond a product to include motivation and support that give our customers the confidence to change for the better.
That's what we call our 'distributor difference'.
Quality control
Quality control throughout the manufacturing process ensures every product meets our exacting standards. Ingredients and products are tested at five different points throughout the 'seed to feed' process. If it's on the label, it's in the canister, bottle or box.

We use the finest ingredients and the most sought-after suppliers to source the tea, aloe, soy and micronutrients in our products. we produce our own green tea extract at our botanical extraction facility in China.

Herbalife Nutrition customers can have confidence that what is on the label is in the product because we have invested in the latest expertise, technology and facilities.

Ensuring the product is good for you is the job of more than 300 scientists who put product quality, safety and excellence above all else.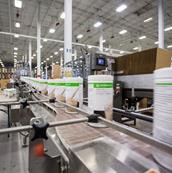 Herbalife Nutrition facilities benefit from the latest technology and are among the most advanced in the world.
All our laboratories are ISO 17025-certified, and in EMEA the H24 sports product portfolio line is tested for banned substances by LGC through the world-renowned 'Informed Sport' programme. But it doesn't stop there – we track product quality to the end of shelf life.